177 used Mercedes-Benz GLA cars for sale
Prices from just £13,998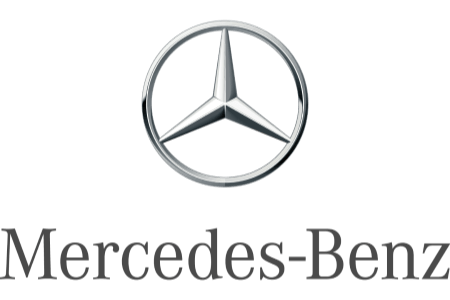 Search our stock
Recently added
Mercedes-Benz GLA
For used Mercedes-Benz GLA cars, choose Arnold Clark
The Mercedes GLA is a compact and stylish SUV packed with tons of high-tech and a choice of quality engines. This model is the smallest SUV car in the Mercedes range, but for its size, you'll be pleasantly surprised by its practicality and luxury appeal compared to others in its class.
Practicality and style of the car
Its styling is similar to a hatchback, but you get a better vantage point as it sits higher than your average car. The exterior also exudes the brand's premium aesthetic with powerful proportions and strong lines throughout.
For anyone looking for a reliable and luxurious car, Mercedes offer the GLA with a variety of trim levels. When the range first launched, the GLA Sport was a great starting point, and you can still opt for this model by searching our stock of used Mercedes GLA cars for sale.
The GLA comes with a choice of turbocharged petrol and turbo diesel powerhouses. A smooth automatic gearbox complements each option, even the most powerful. There's also the option of four-wheel drive capability in the diesel variant or a plug-in hybrid if you want to transition to greener motoring.
The Mercedes-Benz GLA sits alongside rivals such as the Volvo XC40, Audi Q3 and the BMW X1. But of course, if you're looking for a premium car with a classier feel, this model stands out from the pack.
Running costs
The Mercedes GLA sits mid-table from 22 to 40 insurance groups. The more powerful the engine, the higher insurance premiums. Entry-level models have lower running costs and are affordable for this level of luxury SUV.
Road tax varies again depending on your chosen model, with the hybrid being the most affordable. However, it's worth noting that vehicles with a price tag over £40,000 have an additional annual premium of £390 to pay after the first year's road tax charge until the cars sixth year.
How a used Mercedes-Benz GLA drives
The choice of engines gives you a pretty efficient drive. Petrol models return around 40mpg, depending on the engine. However, if you're looking for more miles per journey, the GLA Mercedes diesel variants are your best bet. Topping the list for fuel economy is the GLA 200d, which offers around 52mpg. Moving up to the more powerful engine sets you back a few miles per gallon, but you also get the 4Matic 4x4 system to offset the slight loss.
For those looking for even more fuel efficiency, the GLA 250e plug-in hybrid is a great option. Official figures put the combined fuel economy at around 201mpg. The all-electric range delivers 37 and 39 miles before it switches over to the engine. A great option if you're taking shorter journeys.
This model is a favourite for company car drivers as you can take advantage of lower benefit in kind (BiK) rates due to lower emissions.
The GLA is heavily focused on comfort, but a sporty vibe is still present when you get behind the wheel. The suspension can be set in two ways – comfort and lowered comfort. Each softens bumps in the road, which is ideal for UK streets.
In town, you get a smooth ride, and the automatic gearbox makes light work of stop-start traffic. On the motorway, you'll experience the GLA's comfortable, seamless and controlled capabilities, whatever engine you choose. If you're looking for more oomph underfoot, the AMG spec has more power behind it.
Engines and Official MPG
The Mercedes-Benz GLA is available in petrol, diesel and plug-in hybrid variants.
You'll find a 1.3-litre petrol engine in the GLA 180 and GLA 200 that produces up to 134bhp and 161bhp, respectively. Models prior to the 2020 facelift both achieve 36.2mpg, those produced after 2020 achieve 41.8mpg and 42.8mpg. The larger GLA 250 offers a 2.0-litre petrol engine with 221bhp and achieves a slightly lower 32.5mpg on older models but 49.6mpg on the more recent.
In the diesel option, you get the 2.0-litre turbo diesel power and a choice of four-wheel drive. The GLA 200d starts at 148bhp, and increases to 287bhp in the GLA 220d 4MATIC, achieving 67.3mpg and between 47.9-56.5mpg on the older models and between 50.4-53.3mpg and 49.6mpg. Both engines producing impressive mpgs and are perfect for long journeys and commutes.
If you're looking for a ride that's smooth rather than sporty, the plug-in hybrid is a top contender. However, it still packs a punch in performance and blends fuel economy perfectly with its 1.3-litre engine complemented by an electric motor, together providing 215bhp and an impressive 201.8mpg.
Features you can expect in a Mercedes-Benz GLA
The Mercedes GLA is packed with high-tech specs and a luxury interior. It's spacious, practical and stylish, with more options as you move up the range.
Interior
As you'd expect from Mercedes-Benz, the interior hits the mark for luxury appeal and comfort levels. The cabin offers a spacious and modern vibe, with entry-level models getting heated front seats, and all post 2020 trims feature a wide-screen cockpit dashboard display.
Opting for the AMG line of variants provides ambient lighting and illuminated doorsills alongside a sports steering wheel in Nappa leather. The range-topper Premium Night Edition also features a panoramic sunroof.
Drivers and passengers will be perfectly comfortable in the GLA, even those over 6ft. The seating position is higher, and there's an extendable seat cushion, which is rarely seen in current cars. In the boot, space is comparatively smaller than some of its rivals. But it's still ample for what many drivers need. In petrol and diesel models, you get 435 litres of space and 1,430 for the petrol and 1,420 for the diesel with the rear seats down. This drops to 385 litres in the plug-in hybrid due to the battery storage on older models and 445 litres with the current GLA. The seats fold down in a 60/40 split as standard.
Technology
The GLA's technology and infotainment systems are another area where this model shines. The dashboard showcases a striking and intuitive configuration with twin screens. It's powered by the brand's MBUX system, which is top of its class compared to other brands.
The 10.25-inch infotainment screens offer a wide variety of functions, including Android Auto and Apple CarPlay. You can also activate voice control with a simple 'Hey Mercedes' command to get started.
Safety
Mercedes is a brand that often performs well in reliability and safety. Each model is kitted out with a host of safety systems and features to give you peace of mind while driving.
There are 5 airbags throughout the cabin: driver's knee, driver, front passenger, window curtain and side airbags. The GLA also has an active bonnet that raises 65mm in the event of a pedestrian impact. The standard pack is also equipped with driver convenience features such as lane keep assist, autonomous braking and attention assist.
This model was safety tested by Euro NCAP in 2019 and performed well, scoring the maximum five-star rating. You also get an alarm system with an immobiliser to bolster its security.
Trims available on the Mercedes GLA
The Mercedes-Benz GLA is available in numerous trims, including:
The Mercedes GLA Urban Edition offers a sleek range of styling accents, such as 18-inch twin-spoke alloy wheels, high-performance LED headlights and a night package. It also features high-gloss aluminium roof rails, a gloss radiator grille and blacked-out side mirrors. This model has a striking road presence and is available in petrol and diesel.
The Sport trim is the GLA's entry-level model, which the Sport Executive superseded. The original Sport trim doesn't feature Apple CarPlay or Android Auto, but the newer version has this as standard. In the Sport Executive, you also get heated front seats, the Mercedes MBUX system and Keyless Go starting function.
If you opt for performance, the S trim accompanies the GLA 45 S 4MATIC+. You get a 2-litre petrol engine, which packs an impressive 421bhp – all while boasting a spacious, practical and luxurious aesthetic.
The SE trim range is a popular option in the GLA series. This offers a range of equipment as standard, such as heated mirrors, alloy wheels and body-coloured bumpers. You can also opt for extras such as sat nav, sports seats and cruise control.
The AMG Line is a Mercedes range-topping trim level. This offers the ultimate in luxury and premium additions, from interior accents to sportier exterior styling. Whatever age of AMG Line you choose, you'll get a host of extras with new models featuring ambient lighting, a Nappa leather steering wheel, a panoramic sunroof and enhanced safety and driver convenience features.
The trim levels in the AMG line include the following:
AMG Line Executive
AMG Line Premium
AMG Line Premium Night Edition
The Exclusive Edition relates to the brand's plug-in hybrid model, the GLA 250e. This brings innovative electric technology alongside high-quality combustion power. In addition, this car features a host of high-spec tech, such as smartphone integration and wireless charging. There are also exterior enhancements with 19-inch alloy wheels, LED lights and AMG body accents.
The 4MATIC variant is available on some Mercedes GLA Models. This is the brand's all-wheel-drive or four-wheel-drive system.
Whether you're looking to finance a Mercedes-Benz GLA or purchase one, we have a wide range of used Mercedes-Benz GLAs available to buy online safely with Click & Collect and home delivery options available.
Why buy from Arnold Clark?
We offer the UK's best used car deals, guaranteed.
Reserve your car online for a deposit of just £99.
No hidden fees - the price you see is the price you pay.
Contactless Click & Collect and home delivery now available.
Frequently asked questions
Q. How much does a used Mercedes-Benz GLA cost?

A. We have 177 used Mercedes-Benz GLA cars in stock ranging from £13,798 to £51,998.
Q. How many MPG does the Mercedes-Benz GLA get?

A. The Mercedes-Benz GLA MPG varies from 40 mpg to 67 mpg.
Q. How much is car tax for a used Mercedes-Benz GLA?

A. The Mercedes-Benz GLA car tax ranges from free to £570 per year for the models in stock.
Q. What is the average mileage on a used Mercedes-Benz GLA?

A. The average mileage on a used Mercedes-Benz GLA in stock is 26512 miles.
Q. Which transmission options are available with the Mercedes-Benz GLA?

A. Currently in stock, the Mercedes-Benz GLA is available in Automatic, Manual.
Q. What different fuel types are available for the Mercedes-Benz GLA?

A. Of the Mercedes-Benz GLA used cars in stock, they are available in the following fuel types: Diesel, Electric, Petrol, Petrol/Electric Hybrid, Petrol/PlugIn Elec Hybrid.
Q. What are the most popular engine sizes in the Mercedes-Benz GLA?

A. The most popular engine sizes in the Mercedes-Benz GLA we have in stock are 1.6 litres, 1.3 litres, 2.1 litres.
Q. What are the most popular colours in the Mercedes-Benz GLA range?

A. The Mercedes-Benz GLA is available in various colours. The most popular we have in stock are Black, Red, Grey
Q. Is the Mercedes-Benz GLA a good car?

A. Car & Driving rate the Mercedes-Benz GLA 3.59 stars (out of 5).
Our range of Mercedes-Benz GLA trims
Useful Mercedes-Benz GLA searches
Our used Mercedes-Benz models
Our Mercedes-Benz branches
What our customers say on Trustpilot
Representative example

| | |
| --- | --- |
| Monthly Payment | £359.10 |
| Deposit | £249 |
| Term (Months) | 60 |
| Cash Price | £16998 |
| Credit Amount | £16749 |
| Completion Fee | £1 |
| Total Amount Payable | £21,796 |
| Fixed Interest Rate | 5.7% |
| Representative APR | 10.9% |
Arnold Clark Automobiles Limited is authorised and regulated by the Financial Conduct Authority (

308092

) for general insurance and consumer credit purposes. We act as a credit broker sourcing credit to assist with your purchase from a carefully selected panel of lenders. Lenders will pay us a fee for these introductions (

click here

for details including our panel of lenders and disclosure statement). Offers subject to status, terms and conditions.

* MPG figures are obtained in laboratory testing and intended for comparisons between vehicles. Please be aware they're not intended to represent real world efficiency.