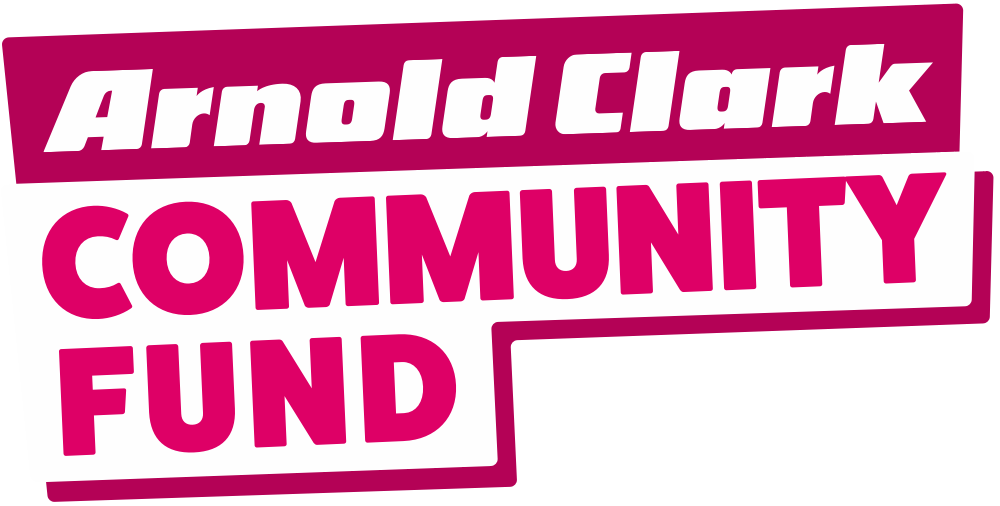 Terms and Conditions

Registered and unregistered charities, as well as community groups including grassroots sports teams, can apply to the Arnold Clark Community Fund.
Eligibility criteria can be viewed here.
No purchase is necessary.
Only one application per charity or group will be accepted.
Applications will be accepted from directors, trustees or employees of a charity or community group. Applications from members of the public on behalf of a charity or community group will not be accepted.
Applications for raffle prizes, individual sponsorships, school donations or similar will not be accepted. These requests should be directed to community@arnoldclark.com for consideration.
Applications opened on 7th March 2022.
Applications received after the closing date of the 6th June 2022 will not be eligible and will not be processed or considered.
All applications must be made through ArnoldClark.com/community-fund using the application form provided. Applications received by any other method, for example email, post, telephone, in-person or fax, will not be eligible and will not be considered. Before applying please check your eligibility here.
Internet access is required to apply.
If successful, the requested funding amount will be paid as a one-off payment (maximum of £1,000) into the applicant's business bank account by BACS. Arnold Clark reserves the right to donate a higher amount at our discretion. Arnold Clark will contact successful applicants for the information required to process the payment. At this point a deadline will be given, by which this information should be received. Failure to make the deadline will impact when the payment is made. Donations cannot be paid into personal bank accounts under any circumstances.
Registered charity applicants will be required to provide their charity number, current bank statement and proof of address. Applicants from unregistered charities and community groups will be required to provide a bank statement, letter of constitution and a letter from their local councillor/MSP/MP.
Funding is non-transferable, non-assignable and non-negotiable and must be used for charitable or community purposes.
In the event of unforeseen circumstances and circumstances outside of Arnold Clark's control, Arnold Clark reserves the right to delay the payment to you.
Arnold Clark reserves the right to terminate, amend or modify the community fund or the rules. Any change will be noted on the Arnold Clark website ArnoldClark.com/community-fund
By applying, you agree to participate in any reasonable PR requests in relation to the fund and Arnold Clark, including but not limited to social media, content and photography requests for a period of two years from the date your donation is granted.
Arnold Clark will have permission to share and use any content relating to social media mentions or tags regarding the fund and your application, and by applying you grant us permission to do this.
Arnold Clark will not be liable for any circumstances beyond its reasonable control that prevent the funding from being fulfilled, or winners being chosen, or any payment being taken up or fully enjoyed by a winner.
If you are unable to take up the funding prize for any reason, or if Arnold Clark has been unable, after making reasonable efforts for 10 working days, to contact the winner, Arnold Clark reserves the right to award that prize (without notice to the first chosen winner) to an alternative applicant, in which case the first winner shall not be eligible for any share of the prize. Arnold Clark shall not have any liability to the first winner chosen in such circumstances.
Arnold Clark reserves the right to disqualify applicants upon reasonable suspicion of fraudulent activity or the use of any irregular profiles used to participate.
Arnold Clark does not accept responsibility for entries that are not received for any reason.
Arnold Clark shall not be held liable, for any reason whatsoever, if the fund is terminated, cancelled and/or postponed to another date. If this happens, we shall not provide any refunds and we will not be obliged to offer an alternative.
Arnold Clark will not be held responsible for any loss or injury occurred by participating in the fund or the use of the money awarded or any losses suffered through participation in the application process.
If the charity, community group or grassroots sports team has to attend court for any reason, or there are any legal or criminal situations that arise, your connection with Arnold Clark and the Arnold Clark Community Fund must not be discussed.
Data is only used for the purposes of contacting the successful applicant and allowing us the opportunity to potentially contact unsuccessful applicants regarding donations in the future. Arnold Clark does not collect individual personal data for any other purpose other than to allow the successful processing of an application. Any personal data held shall be deleted two years following any application by you to the Community Fund.
Should you wish to withdraw your application before the end of the campaign or request your data be deleted, please contact community@arnoldclark.com.
Professional sports teams are not eligible to apply.
This agreement and the terms pertaining to it are governed by the laws of Scotland.