Arnold Clark sponsors

Arnold Clark Cup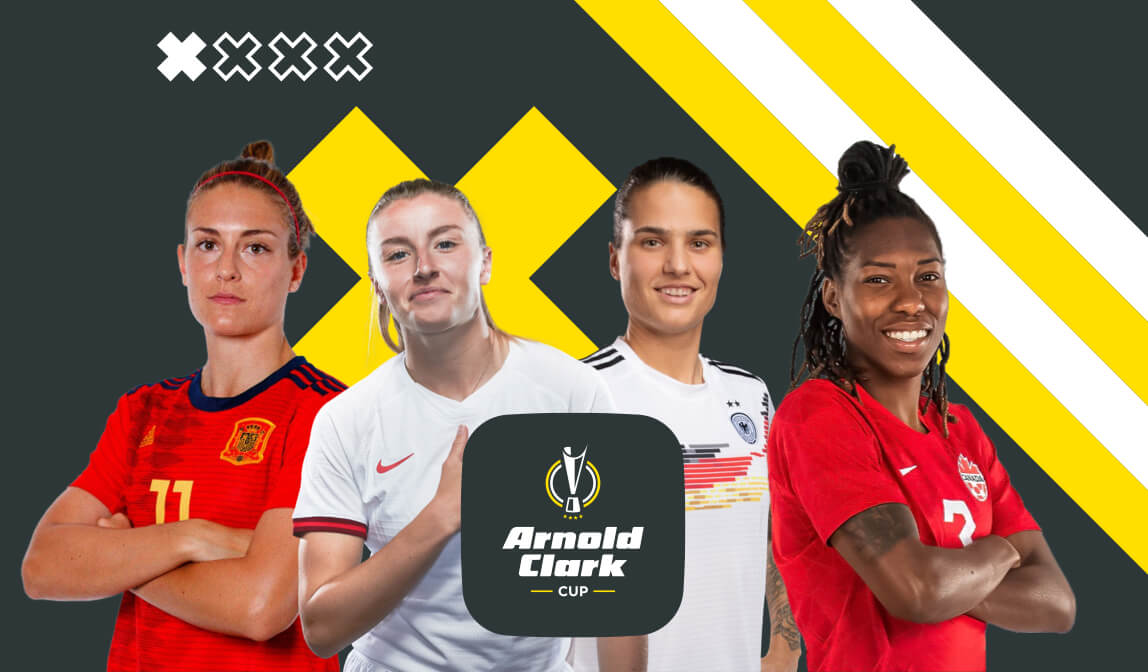 Arnold Clark is proud to reveal we are sponsoring a brand-new women's football tournament which will kick off in England in 2022.
The Arnold Clark Cup will see four of the world's top ten teams meet in February 2022, with England, Germany, Spain and Canada all set to take part in the inaugural tournament.
Each team will play a round-robin match in Middlesbrough, Norwich, and Wolverhampton.
When is it happening?
England will begin the tournament on 17th February at the Riverside Stadium in Middlesbrough against reigning Olympic champions Canada. The home side will then take on a star-studded Spain three days later at Carrow Road, before their final fixture against world number three Germany at Molineux on 23rd February.
Where can I get tickets?
Tickets are now available to purchase from www.thefa.com/tickets.
Fans will be able to watch every match live on ITV, and can follow tournament updates on social media at:
@arnoldclarkcup / #arnoldclarkcup