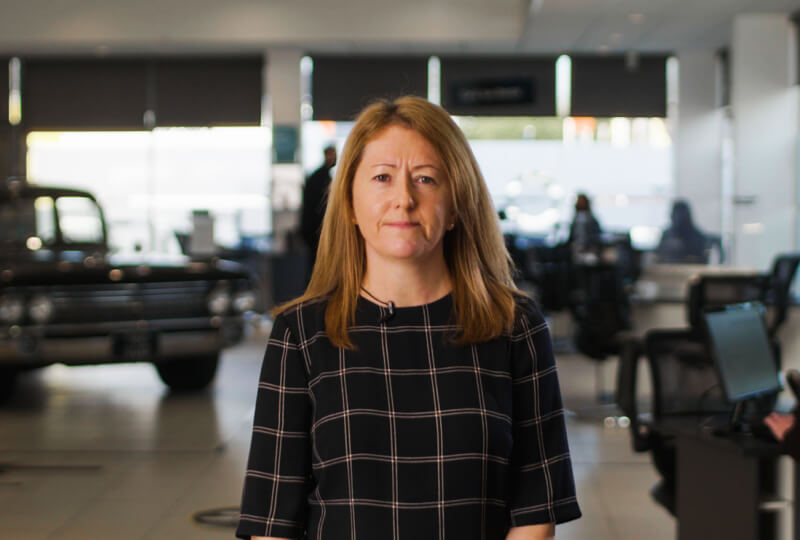 Margaret Speirs
Group Rental Director Margaret Speirs has been with the Group for over 30 years, starting off her journey as a part-time receptionist.
'I joined the Group in 1988 as a rental receptionist in one of our Edinburgh branches. I wanted to stay in Edinburgh while I was studying my BSC in Biological Sciences, with the intention of then switching to vet school. I needed a job to pay my rent and Arnold Clark offered me a position for the summer.
'At the end of summer, I was kept on to work evenings and weekends and when I graduated from university, I wasn't able to get a job related to my degree. Arnold Clark offered me a full-time receptionist position and I've never left!'
Margaret progressed to become a supervisor and then managed two branches in Edinburgh, including the new branch at Seafield. In 1999, she was involved in designing and developing the new computer system we still use today and helped roll it out to over 40 branches.
In 2007, she was promoted to Operations Manager where she was responsible for running the Rental department, which covered 38 branches and just over 500 staff.
And most recently this year, Margaret was promoted to Group Rental Director – an amazing achievement in her career.
'With the company's support and encouragement, I have progressed from advisor to manager, spending 14 years as Operations Manager before my promotion to Director. I love everything about my job, especially the team I work with. Every day is different, and the best reward is the great customer feedback we get day after day about the amazing service we provide. I hope my story can inspire someone else to join the company and develop their career.'
Close